Dalyan is a beautiful river town located (and named after) the Dalyan River, which runs right into the
The Mediterranean. It's known for its stunning natural beauty, its beaches, the quaint town and the
incredible ancient city of Kaunos.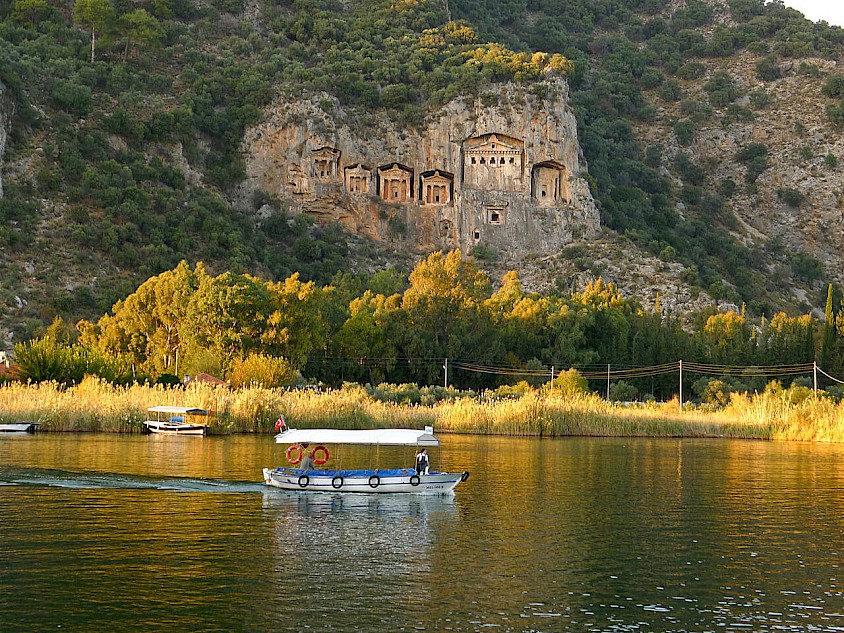 The town has a very cosmopolitan feel, with residents from all over the world. The seafood restaurants right along the waterfront are a hotspot, but there's a real nightlife to the town as well along its main strip, with stores staying open past midnight as happy couples take a late night stroll before stopping for a bite to eat or a drink or two. There are locals selling their wares, ice cream shops, and so much more it really makes for the perfect place to stroll through before a nice night's sleep.
Kaunos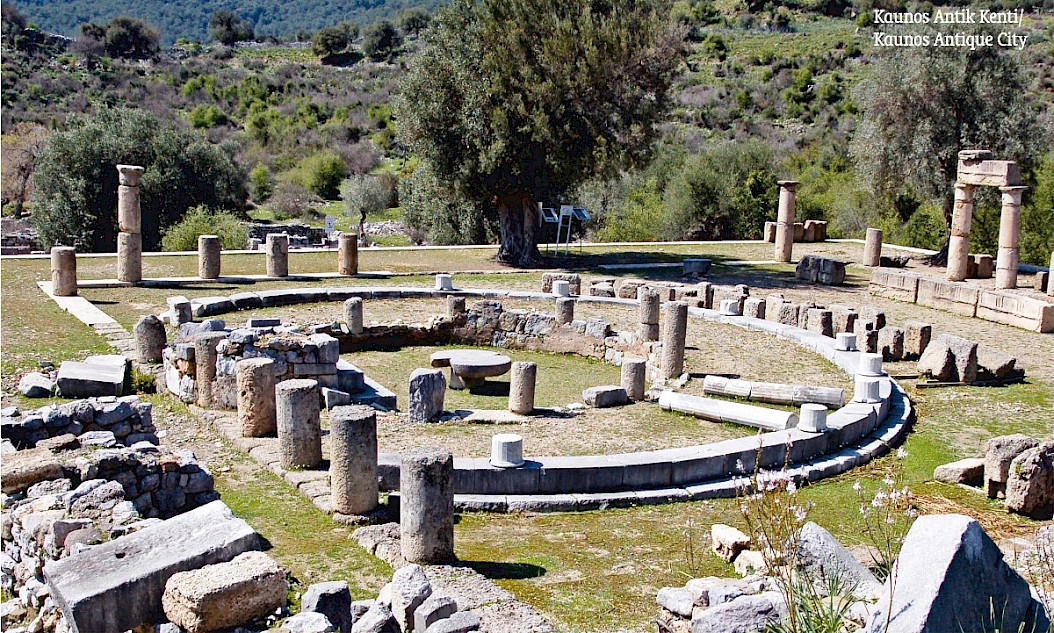 The ancient city of Kaunos, in Dalyan on the other side of Lake Köyceğiz, is a great place to start your exploration of the region. This ancient city was founded on the border between Lycia and Caria as one of the region's major port cities. It changed hands many times and belonged to many different civilizations but was consistently a center of trade, culture and the arts. It was founded on a hill 152 meters above sea level, and the views of the King's Tombs you see as you look out over the city are one of Turkey's most iconic sights. These date back to the 4th -century B.C. and were designed in traditional Lycian style, featuring façades resembling a temple. The ruins of the walls cover 3 kilometers and inside the city, you'll find an ancient theater, a church, a bathhouse and a temple.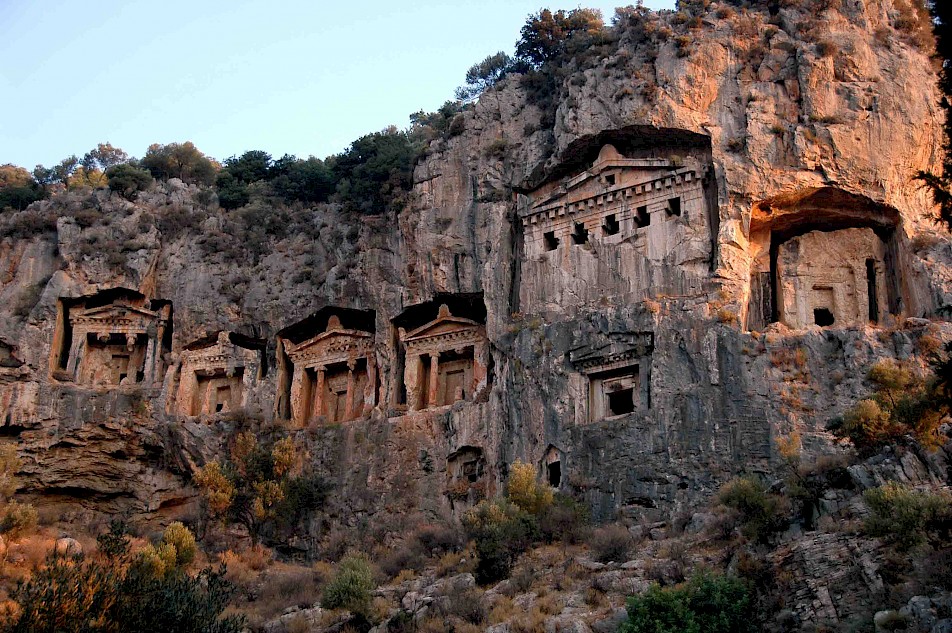 Iztuzu
Dalyan is located at the edge of the canal and has what we call a lagoon made up of made of these stunning canals that lead to the beautiful crescent-shaped İztuzu Beach. The İztuzu coastline features fresh water in front of it and the beautiful sea behind. The coastline is a total of 5.5km and has been home to the Caretta Caretta loggerhead sea turtles for 3 million years. Due to the protection under which the Caretta Caretta turtles are placed, İztuzu Beach closes every evening. And every year thousands of these turtles lay their eggs here between the months of May and September.